FASTER, BETTER & SMARTER ENGAGEMENT WITH Live Chat Support Outsourcing
Live Chat Support Outsourcing is a service that allows businesses to outsource their Customer Support to a third-party provider that specializes in handling customer inquiries, concerns, and complaints through Live Chat support. This is especially helpful for businesses that may not have the resources or expertise to manage their own Customer Support team. By outsourcing to a Live Chat support provider, businesses can focus on their core operations while leaving the Customer Support to the experts.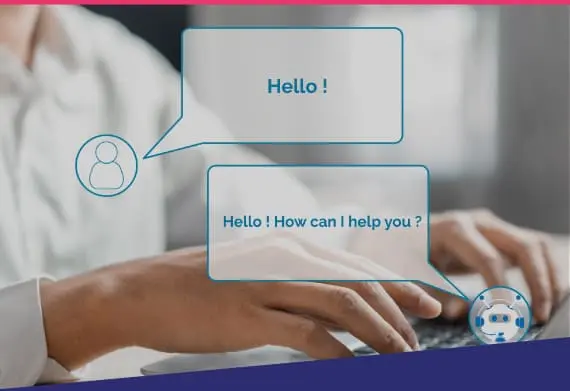 Why Should You Live Chat Support Outsourcing to
Prixim global?
At Prixim global BPO, we offer Live Chat Support Outsourcing services to businesses of all sizes and industries. Our team of highly trained and skilled agents are available 24/7 to provide prompt and effective assistance to your customers through Live Chat support. We use state-of-the-art technology to ensure seamless communication and efficient handling of customer inquiries. Our services are customizable to fit your business needs and budget, and our team works closely with you to ensure that your Customer Support needs are met. With Prixim Global BPO, you can be assured of high-quality Customer Support that will enhance your business reputation and improve your customer retention.
Get in Touch With Your Customers Using Our Time- and Cost-Efficient Email Customer Support
In today's fast-paced world, customers expect quick and efficient responses when they have questions or concerns. Email Customer Support is a time and cost-effective way to connect with your customers and provide them with the support they need. With just a few clicks, you can send personalized responses to their inquiries, providing them with helpful information and excellent Customer Service . This approach is not only efficient, but also effective as it allows you to connect with your customers in a timely manner, building their trust in your brand and enhancing their overall experience. Additionally, Email Customer Support provides an opportunity for you to gather feedback from your customers, identify areas for improvement, and ultimately enhance your products and services. So, consider implementing Email Customer Support as part of your Customer Service strategy, and watch as your customer satisfaction and loyalty soar.
Here Are Some Benefits Of Live Chat Support
Instant Responses
A major benefits of Live Chat Support is that it allows customers to receive immediate responses to their queries. With the availability of real-time chat, customers no longer have to wait in long phone queues or wait for a response through email. The instant response time offered by Live Chat support saves time and increases customer satisfaction.
Increased Efficiency
As a second benefits of Live Chat support, it helps reduce the workload of the Customer Support team.The chat interface allows agents to quickly search for information and provide solutions to customers efficiently.
Cost-Effective
A third benefits of Live Chat support is its cost-effectiveness, as it reduces staffing costs. One agent can handle multiple chats at the same time, which is not possible with phone or email support.
Better Customer Experience
Live Chat support provides a personalized customer experience. Customers feel more valued when they receive instant responses and personalized attention. Live Chat support enables businesses to quickly offer solutions to customer problems and keep them happy.
Increased Sales
Live Chat support can help businesses improve their sales by chatting with potential customers who may have questions about a product or service. With personalized attention, customers are more likely to purchase and become loyal customers.
Data Collection
The last benefits of Live Chat support helps businesses to collect valuable data such as customer feedback and website behavior. This information can help businesses to improve their products and services, streamline their operations and provide better Customer Support.
Prixim Global is an Expert In Live Chat Outsourcing and Provides Exceptional Services to Various Industries.
Our Live Chat for healthcare service is a game changer in the healthcare industry. It provides patients with the convenience of being able to ask questions and receive answers from a qualified healthcare professional without having to leave the comfort of their own home. The Live Chat is accessible 24/7, making it easier for patients to get the help they need at any time of the day or night. The service is also useful for people who are not able to leave their homes due to illness or disability. Our healthcare professionals are highly trained and qualified, and they are able to provide accurate and reliable health advice and information. The Live Chat is also a great way to get a second opinion or to clarify any doubts or concerns you may have about a health issue. In short, our Live Chat for healthcare service is an innovative and helpful tool for anyone seeking reliable healthcare advice and information.
In today's fast-paced banking world, customers are looking for quick and efficient ways to get their questions and concerns addressed. That's why we offer a Live Chat For Banking that allows customers to connect with a live representative in real-time. This service is available 24/7, so customers can chat with us at any time that's convenient for them. Our trained representatives are knowledgeable about all aspects of banking, from account balances to loan applications, and are dedicated to providing prompt and accurate answers to all customer inquiries. The Live Chat service is also a great option for customers who may be hearing-impaired or have difficulty speaking on the phone. With our Live Chat service, customers can get the support they need quickly and easily, without having to navigate complicated phone trees or wait on hold. Overall, the implementation of Live Chat For Banking has greatly improved the customer experience and made banking more accessible for everyone.
The education technology industry, also known as Edtech, is a rapidly growing field that has changed the way we learn and teach. With the rise of online platforms, the demand for accessible and instant support has also increased. That's why we provide a Live Chat For Edtech Industry to help users get the most out of their educational technology tools. Our team of experts is available to answer questions and provide assistance with any issues that may arise, making sure that students, teachers, and administrators have a seamless and successful user experience. Live Chat allows for instant communication and efficient problem-solving, reducing the wait time for support. We pride ourselves on being a reliable and efficient partner in the Edtech industry, providing excellent Customer Service and support to ensure the success of our clients.
Our Live Chat For Insurance industry is a game-changer in the world of Customer Service . With Live Chat, customers can easily communicate with Insurance professionals in real-time. This means no more waiting on hold for hours, or getting lost in a maze of automated phone menus. Our Live Chat service allows for direct and immediate support, which is especially crucial when dealing with Insurance claims or emergencies. Our experienced and knowledgeable professionals are always available to provide personalized solutions and support for each customer. Plus, our Live Chat service has the added benefit of being easily accessible, whether from a desktop computer or mobile device. Our Live Chat service is a testament to our commitment to providing excellent customer care and support in the Insurance industry. We understand how important it is to have all your questions answered when it comes to Insurance. That's why we provide a Live Chat For Insurance industry.
FAQ's
Live Chat For Insurance companies to provide customers with swift and personalized support, improve customer satisfaction, and boost sales by engaging with potential customers in real-time.
It depends on the healthcare provider and the specific services being offered through Live Chat. Some providers may charge a fee for telemedicine appointments, while others may offer certain services for free. It's always best to check with your provider before using Live Chat for healthcare purposes. Live Chat for healthcare industry offer instant and personalized support to patients. It provides a quick and easy way to interact with healthcare professionals, get answers to their medical queries, and receive prompt assistance.
Insurance Outsourcing Services refer to the practice of hiring a third-party service provider to handle specific Insurance-related tasks or services, including claims management, policy administration, Customer Service , accounting, and underwriting.
Insurance Outsourcing Services can help Insurance companies reduce internal costs, improve efficiency and productivity, access specialized expertise, and free up resources to focus on core business activities, such as sales and marketing.
When you log into your online banking account or visit the bank's website or mobile application, you can receive Live Chat support for your banking needs. Look for the chat icon or button on the website or app. Overall, the implementation of Live Chat For Banking has greatly improved the customer experience and made banking more accessible for everyone.
Gaming Outsourcing is when game development companies outsource some of their development processes to external companies or freelancers specializing in game development. This can include tasks such as programming, art design, music composition, game testing, and localization.
Some of the benefits of Gaming Outsourcing include reduced costs, increased flexibility and scalability, access to specialized skills and expertise, faster development timelines, and the ability to focus on core competencies.
Customer Support involves providing assistance and resolving issues for customers who use a company's products or services. It is critical for businesses to offer quality Customer Support, as it can significantly impact customer satisfaction, retention, and loyalty.